Today I want to share the recipe of a cozy and comforting beef and carrot congee with you. Not only does it taste good, but it's also easy to make!
What is congee?
Congee is essentially rice porridge. It can be made with white, brown or black rice, although white rice congee is the most common choice. You can dress up the plain congee with a range of savory or sweet toppings. It is considered the ultimate comfort food in China and typically enjoyed as breakfast. 
This time, I am sharing a savory beef and carrot congee garnished with scallion.
To cook rice faster, I soaked rice in cold water for 30 minutes. Soaking rice isn't the longer the better, half an hour is enough. Too long, will affect the flavor of the congee. After draining the rice, I mixed in half a tablespoon of oil. Coated the rice grain with oil is another way to shorten the cooking time.
To make congee with a silky texture, I have a couple of tips to share with you.
Add the soaked rice into boiling water. It helps to prevent the grains from sticking to the bottom of the pot. 
Cook under high heat first for about 7-8 minutes, then turn to low heat and let it simmer for about 40 minutes.

Stir occasionally and stir in ONE direction.
Follow these tips, making creamy and silky congee like below is a breeze.
Once the plain congee is ready, I added the ground beef and carrot into the pot, stirred to make sure there is no big clumps of beef and kept simmering until everything is cooked through.
Season with salt, garnish with scallion and whiter pepper, the beef and carrot congee is ready to be enjoyed!
Below is a recap of how I made this dish.
I hope you enjoy making beef and carrot congee. If you like this recipe, don't forget to leave a rating and share it with your friends!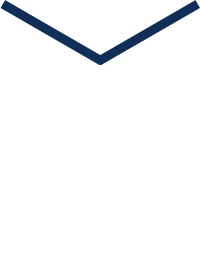 Beef and Carrot Congee
Ingredients
a quarter cup long-grain white rice
4 cups water
half a tablespoon oil
half a cup diced carrot
a quarter cup ground beef
2 stalks green onion, chopped
half a teaspoon salt
1 teaspoon white pepper
Instructions
Soak the white rice in water for half an hour.
While waiting for the rice, prepare carrot, green onion and beef, set aside.
Also, bring 4 cups of water to boil under high heat.
After half an hour, drain the rice and mix with half a tablespoon of oil.
Carefully stir the rice into the boiling water and stir well.
Continue cooking for 7-8 minutes under high heat, stir frequently to avoid the rice sticking to the pan, now the rice should be much bigger than before after absorbing the water.
Turn to low heat and simmer for about 40 minutes with lid on halfway, stir occasionally.
Add ground beef and carrot into the congee, stir well and keep simmering for another 2-3 minutes until they are cooked through.
Toss in the green onion, salt and white pepper, stir well and let it simmer for another minute.
Remove from heat and serve (be careful, the congee is very hot)
If you are not familiar with certain sauce or spice used in the recipes, I've created a resource page
Chinese Pantry
hope you find it useful!