Today I want to share the recipe for a delicious Korean Style Pan-fried Pork Belly with you. Not only does it taste amazing but also is super easy to make!
One of the most important seasonings we will be needing to make this dish is the Korean hot pepper paste. You could easily find it at most Asian grocery store or on Amazon. 
You don't have to get the same brand I am using. There are a lot of different brands that are making the hot pepper paste, they taste about the same.
To start, I cut the pork belly into thin slices. Then I marinate the pork with half teaspoon of minced garlic, ginger; one tablespoon of Korean hot pepper paste, honey, soy sauce, sesame oil and toasted sesame seeds.
After about 20 minutes, the pork belly slices are ready to be cooked.
I placed the pork belly evenly onto a non-stick pan and pan-fried them for about 4-5 minutes each side until they have been cooked through.
Top with a handful of my favorite garnish- the fresh cilantro, now this easy and tasty Korean-style pan-fried pork belly is ready to be served!
Below is a step-by- step demonstration of how I made this dish with pictures.
Hey, if you are not familiar with any sauce, spice or seasoning that I used in the recipes, I've created a resource page Chinese Pantry to help you with that, check it out.
Recipe for Korean-style Pan-fried Pork Belly is at the end of this post, happy cooking!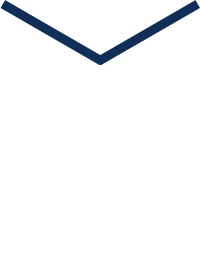 If you like this recipe, don't forget to leave a rating and share it with your friends!

Korean Style Pan-fried Pork Belly
Ingredients
1/2 pound pork belly (with or without skin)
cilantro for topping (optional)
For marinating the pork belly:
1/2 teaspoon minced garlic
1/2 teaspoon minced ginger
1 tablespoon Korean hot pepper paste
1 tablespoon honey
1 tablespoon soy sauce
1 tablespoon sesame oil
1 tablespoon toasted white sesame seeds
Instructions
Marinate the pork belly with garlic, ginger, Korean hot pepper paste, honey, soy sauce, sesame oil and sesame seeds for about 20 minutes.
Turn to medium-low heat, and place the pork belly slices onto a non-stick pan.
Pan fry for about 4-5 minutes each side.
Top with cilantro to serve.